Polls show substantial backing for Trump-driven 'third party'
FORT WAYNE, Ind. (WPTA21) - If former president Donald Trump decides to form a breakaway party -- leaving the GOP behind -- millions of voters would likely follow.
That is the finding of two recent polls that gauged support for a "Patriot Party" or other such entity.
A Morning Consult survey released on Wednesday shows that three in 10 Republican voters would strongly consider joining a Trump-formed political party, with a slightly higher percentage said they would remain in the GOP.
The remaining third of Republicans either weren't sure or said neither now appeals to them.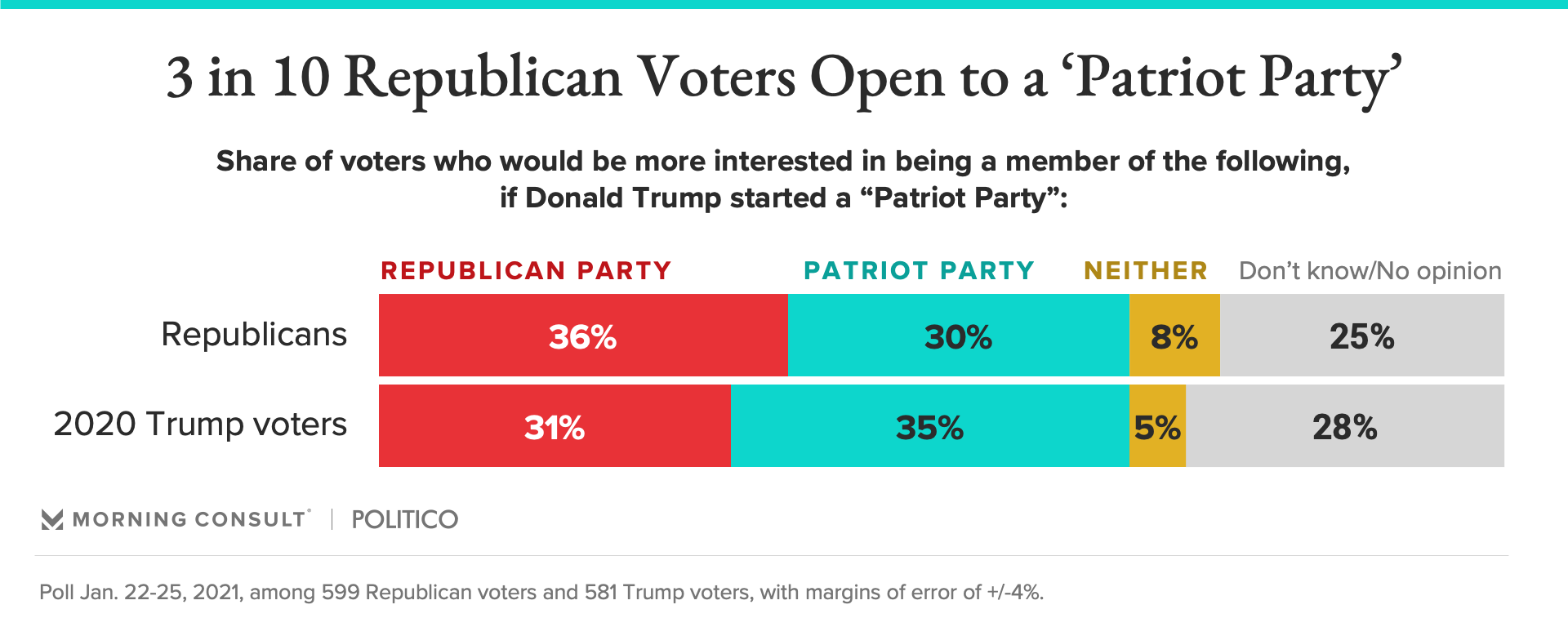 The poll was conducted from Jan. 22 through Jan. 25.
Another survey conducted in recent days asked all voters (regardless of affiliation) if they would "be likely to vote for the Republican candidate, the Democratic candidate, the Patriot Party candidate or some other candidate" in the 2024 presidential election.
Nearly a quarter chose the Patriot Party; only 17 percent the GOP.
The poll was conducted by RMG Research for "Just the News."
"A Trump third party could provoke a pivotal realignment in American politics," the site noted. "With the support of 46% of registered voters in the new poll, Democrats would reap the benefits of a fractured opposition and entrench themselves as the nation's dominant party — even without majority support."
Trump has floated the idea of a new party in recent weeks, and at least one filing to create a "Patriot Party" has been made with the Federal Election Commission, though a spokesperson for Trump told several news outlets that the former president is not associated with that group.